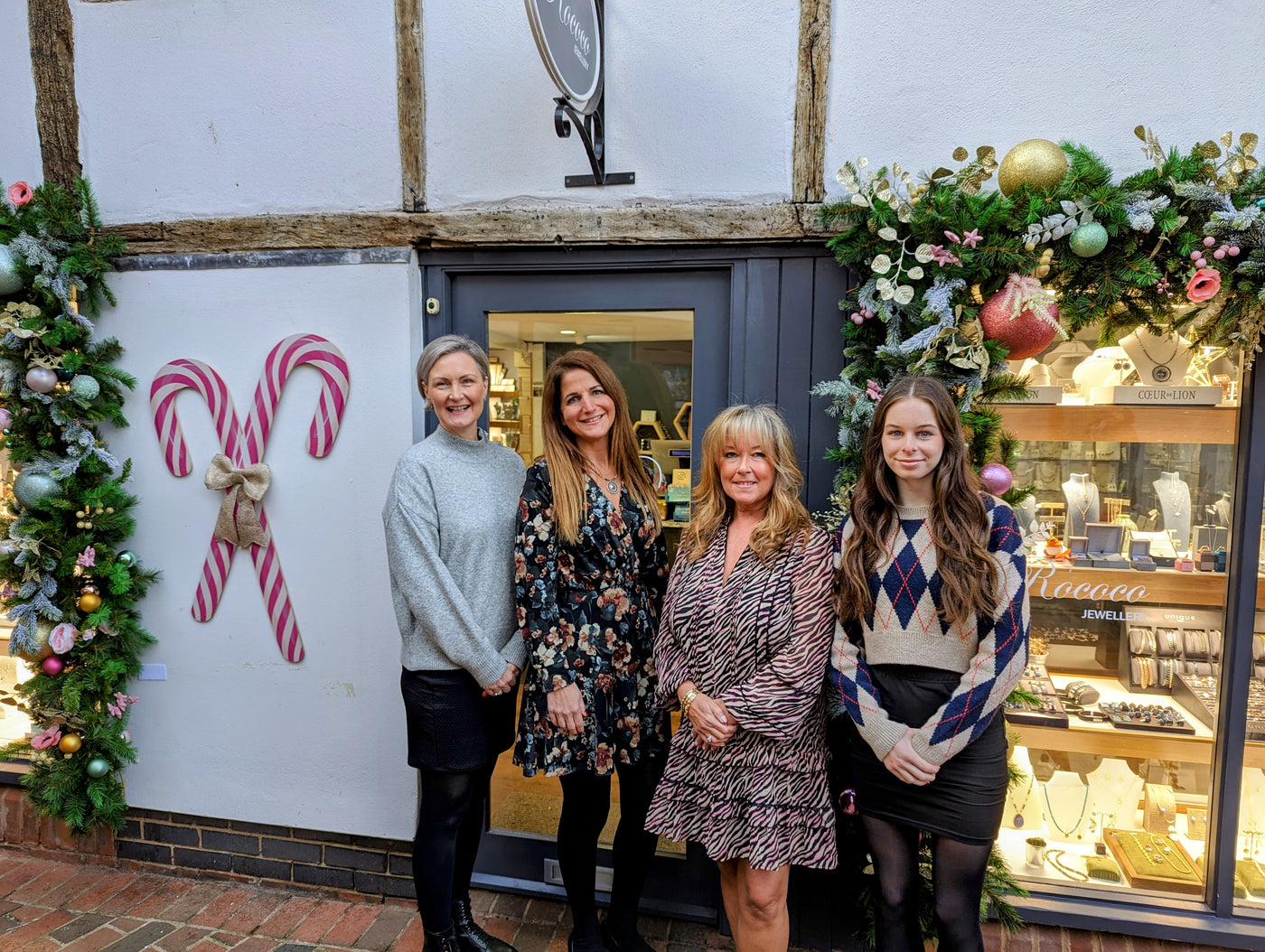 Jewellery with a personal touch
family owned and run since 1970
Rococo Jewellery has been a successfully family owned and run business since the late 1970s. Our mother, a third generation jeweller, opened the first shop in Cookham and expanded to Marlow and Wokingham. The family tradition continues with our father, Alan and twin sisters: Juliette and Deborah who make up Rococo as it is today.
Our boutique shops in Wokingham and Marlow enjoy a large and loyal customer base, which continues to grow, with expert and friendly advice from our staff. Known for our stylish, contemporary and individual designs. We offer fashions straight from the catwalk to everyday wear at affordable prices
Our passion and lifelong love of gemstones and articulate design has influenced the buying decisions that make Rococo what it is today. In addition to our range of jewellery shown on our website, we always have a number of unique British design-led pieces in our stores and would be pleased to welcome you.

Rococo Jewellery brings you an exclusive collection of innovative designer jewellery in a variety of bold, colourful and directional designs that are always stylish and effortlessly elegant. We specialise in 925 sterling silver, 9ct and 14ct gold, 18ct, 22ct and 24ct gold vermeil, all with an array of exotic semi-precious gemstones with an attention to detail and craftsmanship.

We ethically source wherever possible. The jewellery is sourced from all over the globe including Indonesia, North America, India, Israel, Italy, and of course England and Wales. Every piece is quality tested.
Our Stores
Wokingham Store
Bush Walk
Market Pl
Wokingham
RG40 1AT
Open daily, 09:30 - 17:30
Sundays, 11:00 - 16:00
01189 773 141
Marlow Store
3 Liston Court
High Street
Marlow
SL7 1ER
Closed for renovation
01628 476 479